Giving back at Christmas Time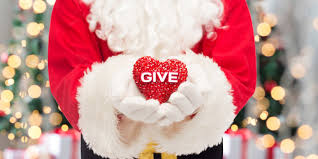 Christmas is often referred to as the most wonderful time of the year, but for many it can be a difficult and lonely period.
At the Cartlands Foundation, we often ask ourselves 'what can we do to bring some cheer to the season?' Giving back even the smallest amount of time or money at Christmas can make a big difference. So how can we give back to our communities and help those in need during Christmas?
There are so many ways we can give back and say thank you during the holidays. Here are some ideas to help you get started!
1. Donations – You can make donations to aid those in need, anything from as little as £1 can help make a difference.
2. Help out at a Homeless Centre – choose your shift and give some time to help those less fortunate. Why not buy a homeless person lunch and help spread Christmas cheer.
3. Give Blood: With shortages year round, giving blood has never been as important as it is today.
4. Charity Shops – Declutter your home and give away things which you rarely make use of. This is also a great way of doing some spring cleaning!
5. Fundraisers – Even though the majority of us are facing lockdown in many parts of the world, why not create an online fundraising campaign? Get creative with Christmas caroling over Zoom, or host a virtual Christmas parties to help raise much needed funds for a good cause.
6. Give the gift of music – the Cartlands foundation strives to help kids who do not own a musical instrument. Help spread the Christmas message this year by donating your unwanted instrument so that a child without one can begin to learn.
If you would like to make a donation to help support the work of the Cartlands Foundation, please click on the online link bwlo, it would certainly make the world of a difference to children and young adults in the world of music and the arts.
Donate to the Cartlands Foundation.
The Cartlands Foundation wishes you a Merry Christmas and all the best for the New Year!