The Cartlands Annual Song Competition – Winner Announcement
After much consideration and endless hours of listening to all your music entries, we are delighted to announce the winner of this year's Cartlands Foundation song competition.
We would like to say a very big thank you to everyone who participated and took their time to send in their entries. There were so many fantastic songs and musical pieces that were shared: it was a wonderful to hear such different styles and variety.
The winning entry for this year is entitled "A Little Cold in this town" by producer JJ, a composer and songwriter from London.
This year's winning song brings a nostalgic feeling in time for the Christmas season, the combination of the song's music and lyrics creates a wonderful sense of hope during these challenging times. The winning song can be heard right here:
A little about the winner: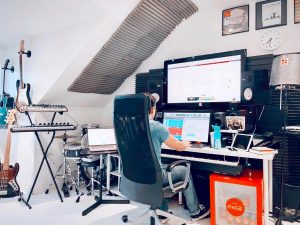 Producer JJ is a self taught musician and records music from a recording studio he built in his home.  More recently, he was thanked by Her Majesty the Queen for his work on one of his original compositions entitled "My Queen".
We would like to take the opportunity to wish you all a very merry Christmas and a prosperous 2022.
Here is to making more great music in the new year!